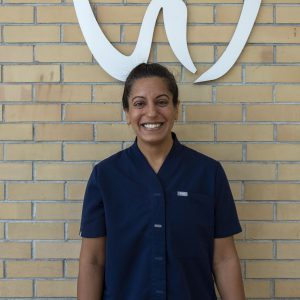 Dr. Ann Sahota
Dr. Sahota grew up in Ladner. She earned her Dentistry Degree at UBC in 2007, after completing her Bachelors of Education in 2003. Since graduation, she has worked as a General Dentist in offices in both BC and Alberta. She has also spent time teaching Clinical Dental courses for 3rd and 4th year dental students at UBC. Acknowledging the importance of further education in dentistry, Dr. Sahota regularly attends continuing education courses, and is a certified provider for both Invisalign and Botox treatments (her focus is to use botox to help with grinding/bruxism habits.) Married since 2011, Ann and Teddy have two young sons, Momo and Kai, who keep their parents on their toes.

Jennifer – Registered Dental Hygienist
Jenn grew up in South Delta and has lived here for the past 30 years. She graduated from the Dental Hygiene Program at Vancouver Community College in 2011, and she recently completed her Bachelors Degree in Dental Hygiene from UBC. Jenn is passionate about the profession of Dental Hygiene and particularly enjoys working one on one to create individualized care plans with her patients. In her free time, Jenn enjoys being outdoors, cooking, travelling, and enjoying time with her teenage children.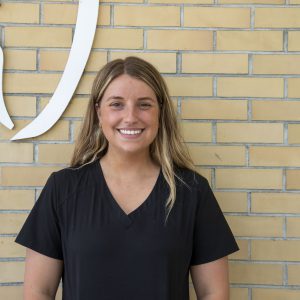 Jess – Registered Dental Hygienist
Jess completed the Dental Hygiene Program at the Vancouver College of Dental Hygiene, with honours and an award in Professionalism and Ethics. She is very happy to be working in Ladner, the town that she's always called home. On her days off, Jess enjoys spending time with family, friends and her dog, Jax, as well as teaching spin classes.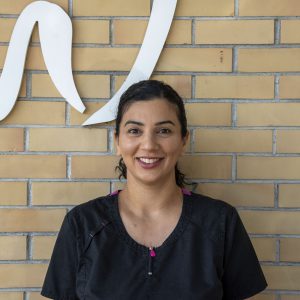 Pam – Registered Dental Hygienist
Pam began her dental career as a dental assistant. Shortly afterwards, she began school in Ontario for Dental Hygiene where she graduated with honours. Pam is happy to be working in Delta, where she has lived her whole life. In her free time she likes to practice yoga, travel, and spend time with her family.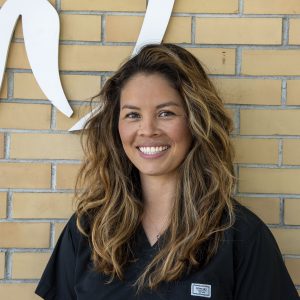 Iona – Registered Dental Hygienist (currently on maternity leave)
Iona completed the Dental Hygiene Program in Toronto and then returned to BC to practice after graduating in 2006. Her favourite part of being a Dental Hygienist is getting to know her patients and sharing a hearty laugh or two. When she isn't in the office, she can be seen around Ladner with her husband, chasing after their little daughter, Etta, as well as saying "hi" to random dogs and their owners, She's currently learning how to grow veggies in the garden so if you have any tips, throw them her way!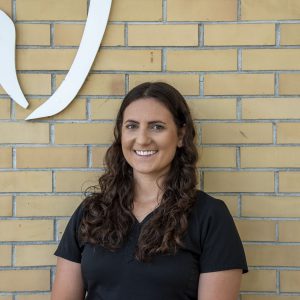 Melaina – Certified Dental Assistant
Melaina graduated from the Dental Assisting program at Douglas College in 2014, with the Excellence in Teamwork Award. Born and raised in Ladner, she enjoys being able to connect with her patients who live in and around the community. When she's not in the office, Melaina likes to keep busy playing lots of sports, and visiting with friends and family.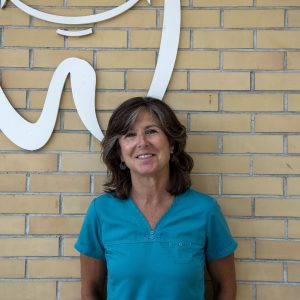 Tracey – Certified Dental Assistant
Tracey graduated from Dental Assisting at SAIT so long ago she can't remember! Tracey migrated to Tsawwassen over the great Rocky Mountains in 2010 from Calgary. She instantly fell in love with the wonderful world of the West Coast. Her family quickly became entrenched in the community through the youth sporting world with her son, Sam. Tracey is a mom of 3. Now, soon to be an empty nester, with her final grade 12 grad only months away she's looking forward to meal prep being an option! Yay! So she can stay out playing in the great outdoors. Go Flames go!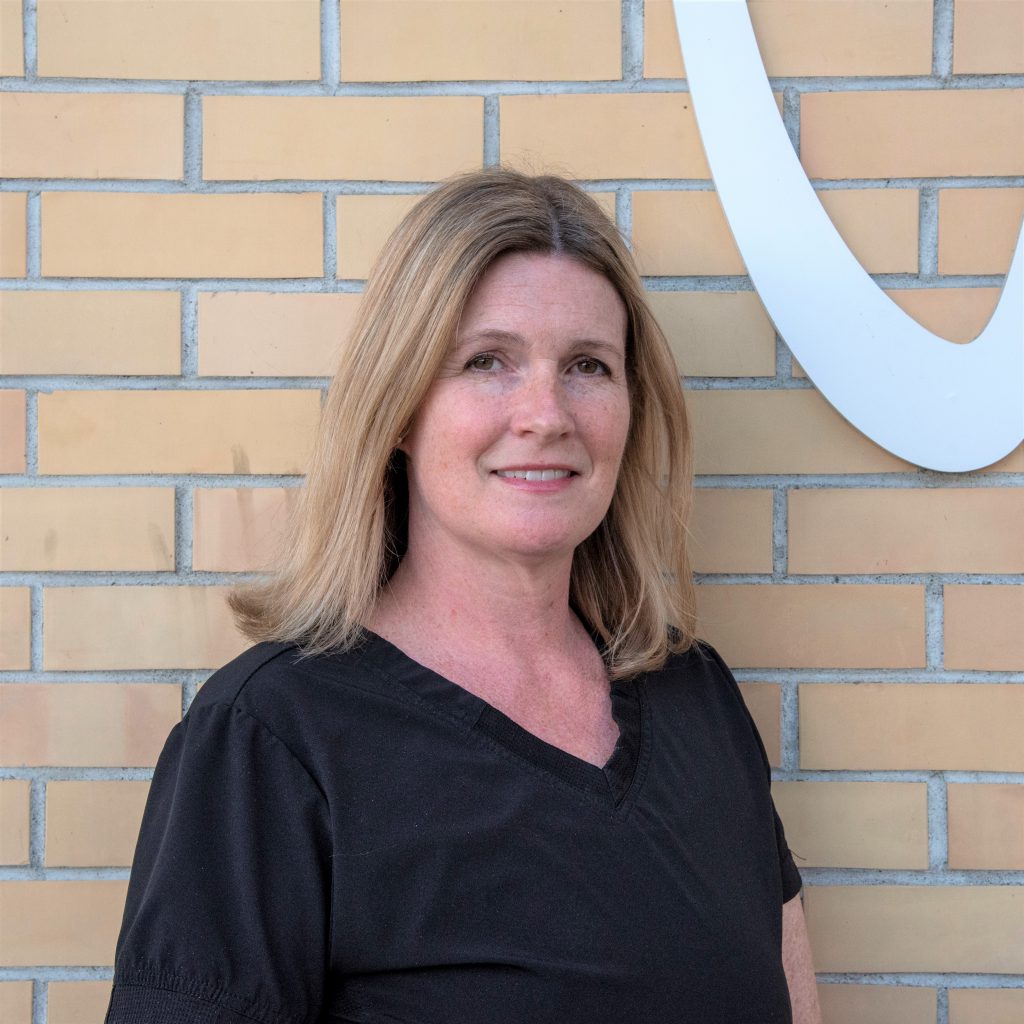 Shannon – Certified Dental Assistant
Shannon joined the A Smile team in 2021. She has been a dental assistant for over 30 years. Shannon enjoys long walks on the beach with her dog, Stanley, and hubby in tow. If she happened upon a stray animal she would happily give it a home. Shannon has been very involved in the homestay and billeting program at South Delta Highschool. She has lived in Tsawwassen her whole life and raises her 2 daughters there. Rice pudding is the secret to her soul!

Dani – Office Administrator
Dani has worked in the dental field for over 14 years, graduating from the Dental Reception program at BCIT in 2007. She enjoys travelling to New Zealand and Hawaii to visit her family. When Dani is not at work she spends her free time with her husband and three sons, Max, Devin, and Zack.  Dani enjoys watching reality shows, listening to the Backstreet Boys, and loves the Canucks, hoping one day to be head coach!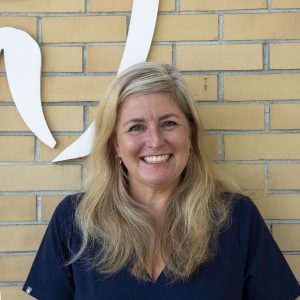 Shannon – Office Administrator
Shannon graduated from the Dental Reception Program at Vancouver Community College. She was raised in Tsawwassen and has lived in Ladner since 2001 with her husband and two teenage daughters. When she is not working she enjoys hiking, skiing, yoga, reading good books, and watching her kids play their sports. If you live in South Delta, you will probably see Shannon walking with her very large and very happy Swiss Bernese Mountain dog, Oakley!